Okmulgee, Oklahoma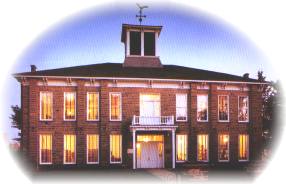 Discover Okmulgee, one of America\'s most uncommon places!
Okmulgee is a city rich in history. In the late 1800\'s, Okmulgee (a Creek word meaning bubbling water) sprang up around the Creek Council House, the tribal house of government for the Muscogee (Creek) Nation. From there, trading posts, banks, and mercantiles were established around the Council House.
In the early part of the Twentieth Century, the discovery of oil created a boom to Okmulgee\'s economy. In the late Teens and early Twenties, much of downtown\'s largest buildings were erected. Vaudeville houses, ornate churches and a seven-story office building showcased the downtown. Okmulgee became known for its oil and its oilmen.
In 1919, \"Demolitionists\" tried to tear down the stone wall surrounding the Council House. They wanted to have the entire structure torn down. In 1928, another group wanted to replace the Council House with a more functional and updated building. Humorist, Will Rogers, was credited with helping save the structure when he said, \"You can go to any town in the country and find a post office and a hotel, but there is only one town where you can find a Creek Council House.\"
Magnificent oil mansions still remain in Okmulgee, many now restored and renovated for a new generation of residents. Renovations to the downtown area have restored the early day atmosphere of downtown, as quaint shops provide visitors with a wide variety of antiques, gifts, and clothing.