Olathe, Kansas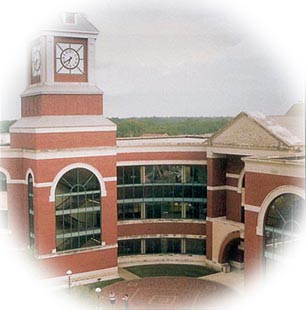 Olathe has always been an important destination - just as it is today. Among its earliest visitors were those who traveled the Santa Fe Trail, whether they were turn-of-the-century freighters ferrying cargo to the Southwest, farm families on the move to Oregon, or stagecoach travelers stopping at Mahaffie Stagecoach Stop and Farm while making their way west.
The city was founded in 1857 on land covered with verbena and other wild flowers. Its name is derived from the Shawnee Indian word for "beautiful" and is pronounced "o-LAY-tha." Olathe played a vital role in Western expansion as the site where three historic trails - the Santa Fe, Oregon, and California trails - converged.
As a free state, Olathe was the scene of Civil War clashes and a raid by the notorious border ruffian William Quantrill and his followers. After the Civil War, businesses opened, churches and cultural centers were built, and the community flourished.
Olathe is the home of the cowboy boot; the Hyer family designed, manufactured, and sold the very first cowboy boot and had as clients some very famous cowboys, including Will Rogers, Tom Mix, and many others!
The Naval Air Station operated in Olathe from 1942 through 1970 on the site of the current New Century Air Center.
Olathe has grown by leaps and bounds over the last several decades and evolved into the dynamic community it is today. A 60-square-mile city, Olathe serves as the county seat of Johnson County - one of the most affluent counties in the country.
With a population of 105,000 people, Olathe is one of the fastest growing cities in metropolitan Kansas City and the state, but it retains a hometown flavor with a quality of life second to none. Olathe offers historic sites, including Mahaffie Stagecoach Stop and Farm, more than 800 great hotel rooms, over 100 restaurants, the state's largest outlet mall, paintball, indoor racing cars, and more!