category : Museums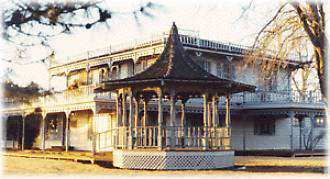 The Old Town Museum complex is the steward for the present generation in preserving those moments of life experienced in settings like the interior of the Rock Bluff School, the Pioneer Chapel and early day pioneer doctor's office. Enjoy a dinner theatre production in our Opera House and take a stroll around Cowtown watering hole.

The Elk City Old Town Museum Complex stands as a memorial to the Western Oklahoma pioneers who walked confidently in the direction of their dreams and endeavored to live the lives they imagined. The devotion and sacrifice of these Western Oklahoma settlers in the adventure of securing homesteads through the Cheyenne and Arapaho land run of April 19, 1892 and building the community of Elk City was an achievement destined by choice.

The history captured in the artifacts and mementos of these moments that can never happen again are visual "biographettes" of many devoted men and women. The Elk City Old Town Museum Complex honors the pioneers of the past and guides and encourages the new generation of leaders toward the future through their energies and dedication to enhance the quality of life in Elk City.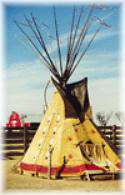 The Old Town
Museum complex includes the National Route 66 Museum, Pioneer Museum and Beutler Brothers Rodeo Hall, the Farm and Ranch Museum, Livery Stable, Train Depot, Wagon Yard and other areas depicting Old Town Elk City.
Beutler Brothers Rodeo Hall - The Beutler Rodeo Hall is a treat in itself featuring Rodeo memorabilia from a long line of the nation's to rodeo stock products - the Beutlers.

Farm and Ranch Museum - the Farm & Ranch Museum features a vast collection of early tools of farm and ranch life. A blacksmith shop and windmill are among the exhibits depicting pioneer farmers and ranchers and their contributions to this nation.

Admission: $5 for entire complex for Adults
$4 for Senior Citizens or Students
$3 for single museum
Group/Family rates available.
Address: Old Highway 66
Phone: 580-225-6266

Museum Hours:
Monday thru Saturday 9 AM to 5 PM
Sunday 2 PM to 5 PM
Closed some holidays
We will open the museum earlier or later for special requests or tours
Directions:
Eastbound take Exit #32 and travel 5 miles along Old Highway 66.
Westbound take Exit #41 and travel 4.8 miles on Old Highway 66.
The museum is located on the north side of the road.
National Route 66 Museum
P. O. Box 5
Elk City, OK 73648
Come visit us in Elk City, Oklahoma