Run for the Soul Motorcycle Run
Starting date:

Event# 785-472-6212
Event Details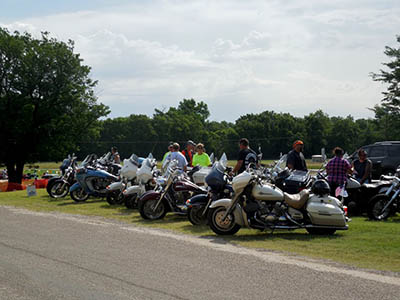 Motorcycle run and auction to benefit ECF Spiritual Life Center.
$1,000 Best Hand
$500 Second Best Hand
$200 Worst Hand

Held in conjunction with the Old Iron, Classics, Customs Car and Cycles Show and the "Star Spangled Spectacular" in Ellsworth, Kansas.

The Spiritual Life Center affords all inmates the opportunity to practice and grow in their faith. Reported results include: fewer returns to prison, greater assumption of personal responsibility, and improved family relationships. All proceeds benefit Ellsworth Correctional Facility Spiritual Life Center and its programs.
Run for the Soul Motorcycle Run
Address :
Ellsworth Recreation Center/former Armory
Ellsworth
KS
Phone :
785-472-6212
(Always call and confirm events.)
Web Address :
http://www.righttrackfoundation.org/our-events/
Admission Fee :
$10 per card hand $25 per 3 card hands $40 per 5 card hands
Rallies
Attractions and Upcoming Events
Things to do near Ellsworth, KS