Shattuck, Oklahoma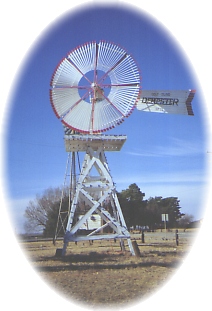 Shattuck, Oklahoma - Your hometown for a lifetime - is a small town with a a big heart and lots of room to grow. Shattuck is known as a town with a vision for survival and a willingness to try new ideas. The citizens take pride in Shattuck and work together to make positive changes.
People seeing Shattuck for the first time are impressed by its cleanliness. Shattuck residents are known for their hospitality and love to show off their unusual collection of antique windmills at the Windmill Museum and Park.
Hundreds of visitors explore the many facets of Shattuck's proud heritage during Heritage Fest in September.
Shattuck offers a clean, comfortable motel, two bed and breakfasts, excellent dining, arts, gifts, and antiques.