category : Historic Churches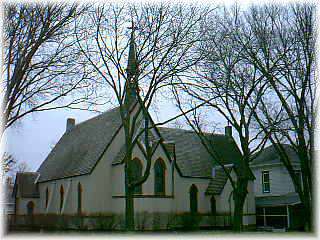 St. Stephen's Episcopal Church is a fine example of Gothic Revival architecture. Board and batten construction
adds to its individuality, and the building has undergone only minor alterations since its construction in 1872. Listed on the National Register of Historic Places, St.
Stephen's is the oldest church building in Ashland, and the only Episcopal church in Saunders County.
While no longer active as a church, the site is used for historical tours.

Address: 16th and Adams Streets

Come visit us in Ashland, Nebraska