Stafford, Kansas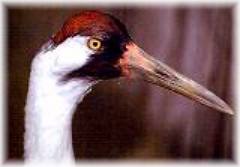 Stafford is "The Gateway" to the Quivira National Wildlife Refuge. Located only 6 miles north and 6 miles east of the city, the refuge is a birdwatcher's paradise.
Kansas honored many of the Civil War officers by naming its counties after them, and in the case of Stafford, the town and the county were named for Captain Lewis Stafford, Co. E, 1st Kansas, who was killed at the battle of Young's Point in Louisiana.
Beautiful Victorian homes are still maintained in their early charm, as well as some of the downtown structures that have been preserved for uses today. The lobby of the old hotel hasn't changed much and the building now serves as the Stafford Community Senior Center which can be rented for meetings, seminars, family or class reunions. The Ritz Theater on Main Street has been preserved and is used for occasional performances, concerts and private movie showings. Stop by the museum for a glimpse of the past, and then an interesting place to visit and rest is the Curtis Cafe, decorated with hundreds of completed jigsaw puzzles that cover the walls almost completely.