category : National Register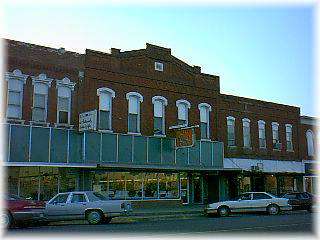 The Tecumseh Opera House is a two-story brick building on the west side of the courthouse square. Listed on the National Register of Historic Places, the building was built in 1880 by W.R. Spicknell and W.H. Hassett.
The facade of the building, with an ascending parapet, dominates its two-story neighbors. Retail businesses have occupied the lower level which is open to the public during business hours. The opera house level is not accessible to visitors.

Address: 123 South 3rd Street

Come visit us in Tecumseh, Nebraska