category : Theatres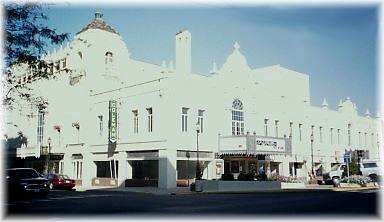 The Coleman Theatre Beautiful, its original name, was built by George L. Coleman, Sr. at a cost of $590,000. The 120 x 150 ft. structure houses the theatre, dressing rooms on four levels, first floor retail shops, and on the second level a kitchen, two dining rooms, storage office space, and a ballroom which are to be converted to art galleries and a dinner theatre.
In 1983, it was placed on the National Register of Historic Places.


The Coleman Theatre opened on April 18th, 1929 with all 1,600 seats filled. The theatre was on the Orpheum Vaudeville circuit with many early day entertainers making appearances on stage including Will Rogers, Tom Mix, and fan dancer, Sally Rand. The theatre was given to the City of Miami in December of 1989 by the Coleman family.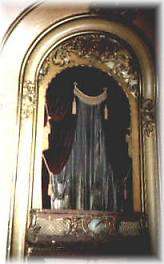 This opulent structure was designed by the Boller Brothers of Kansas City, Missouri. The exterior architecture is Spanish Mission Revival. Terra Cotta Gargoyles and other hand-carved figures adorn the building's facade. The elegant Louis XV interior includes gold leaf trim, silk damask panels, stained glass panels, carved mahogany staircases and decorative plaster moldings and railings. The original carpet carried in its weave the Coleman family crest.
The original pipe organ, the "Mighty Wurlitzer", has returned home to the Coleman. The J.T. Peterson Organ Company of Fort Worth, Texas restored, refurbished, enhanced and completed the reinstallation of the organ in the theatre in 1996. Lyn Larsen, noted theatre organist was the artist for the gala "Mighty Wurlitzer Homecoming Concerts." All of the $85,000 used to repurchase and repair the organ were donated by citizens of the Miami community. The Coleman Theatre Beautiful is the only theatre in Oklahoma (and one of the few in the United States) that has its original pipe organ installed in its original setting

Hours: Tour Hours: Tuesday - Friday, 10:00 a.m. - 4:00 p.m.
Saturday, 10:00 a.m. - 1:00 p.m.
Address: 103 North Main Street
Phone: 918-540-2425
Our Website:www.coleman.miami.ok.us/

Come visit us in Miami, Oklahoma