Waurika, Oklahoma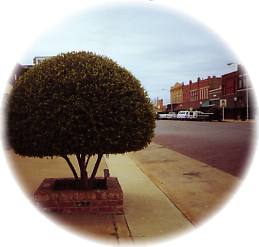 Waurika is the County Seat of Jefferson County Oklahoma, located just 4 miles from the Red River that separates them from the State of Texas. Waurika Lake, a 10,000+ acre, Corp of Engineers Lake, is located Northwest of Waurika. This is a great recreation area that draws visitors from several states.
In the Waurika area we have a bullfighting school for rodeo clowns, our annual Rattlesnake Festival and Carnival, Easter Egg Hunt, Summer Festival and Art Show Archery Shoot, 4th of July Fireworks Show, Chisholm Trail Museum Celebration with a BBQ, live entertainment and a melodrama. If that is not enough, we have a Christmas Parade, Pecan Festival, County Fair, Halloween Band Carnival, a 5 K run and our annual Chamber banquet.
Waurika's brick Main Street, the historic Rock Island Railroad Depot Museum, and the historic Presbyterian Church Building are only a few of Waurika's Unique features that are here for your enjoyment.
Waurika is a growing community that eagerly anticipates its entry into the 21st Century. We are proud of being one of the few Oklahoma Cities our size to be awarded the coveted status of being an "Oklahoma Certified City".
Like many other Oklahoma towns, Waurika, namesake of the new lake, has changed names. As a post office established in 1890, it was "Peery." The name was changed to Moneka in 1895, and the post office discontinued in 1899. The post office of Waurika was established 28 June 1902. The site is on the old Chisholm Trail and in the days of the trail drives, cattle were allowed to linger on the hill pastures east of town to graze on the buffalo grass and put on fat quickly.