Wellsville, Kansas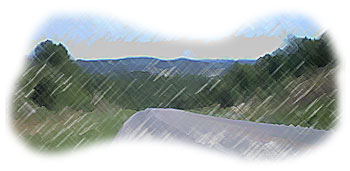 Wellsville, in the northeast corner of Franklin County, was known as the "English Blue Grass Capitol" of the world for its production of grass seed. The community was once part of the land ceded to and then reacquired from the Shawnee Indians.
The town site of Wellsville was laid out in the fall of 1869 by Messrs. Shoot, Root and Wells of Chicago. The town was named after Mr. Wells of the company.
The old bank building at 418 Main was the town's first brick edifice, and is listed on the National Register of Historic Places. The renovated home at 113 E. 5th, just east of Main, was the former Barabeau Hotel, the first building in Wellsville. Several early homes exist. Of note is the Hostetter home at the end of north Main.
Wellsville is the home of renowned artist, Elizabeth "Grandma" Layton.
"Wellsville being rather close to Kansas City, and surrounded by excellent farm lands, is imbued with much of the enterprise and growth which have visited this section of the land. The town and its surroundings are very attractive. Art has added much to nature; and even before the growth or planting of trees and shrubbery, and before the building of houses and fences and the embellishment of grounds, nature here in her wild state was such as to lead the early settlers to believe this to be a beautiful place for a town."