Westville, Oklahoma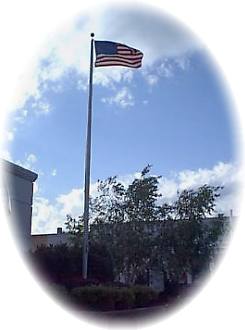 Westville sits quietly in the area of eastern Oklahoma known as the Ozark Highlands. Blackjack oaks crowd the scenic highway that leads you past the Old Baptist Mission church which stands as a memorial to the end of the Trail of Tears, and remarkably, still offers Sunday services.
Once in town you will find the friendly residents and merchants eager to make your visit, or home, a decision you will be glad you made. Just north of Westville, is the breathtaking landmark of a 77-foot waterfall in Natural Falls State Park. Pick up your supplies from Westville and head out for a day or weekend stay at the park.
Historicly, Westville is located in the Goingsnake District of the Cherokee Nation in the northern half of Adair County. The southern half is the Flint District, which is where the city of Stilwell is located. For almost ten years since 1901, the two cities remained in a battle over which city would claim the county seat. Three elections were held in 1905, 1906, and 1910, with Stilwell winning the vote by slim margins each time. But the first time the vote was not accepted by the U.S. Congress and the Constitutional Convention of 1906 awarded the seat to Westville. But Stilwell residents petitioned for new county seat regulatory laws and another vote was opened. The second and third votes went to Stilwell again by low margins, but the Westville residents called up illegal voting in the southern half of the county. After the third vote and nearly ten years, a referee concluded there was insufficient evidence of illegal voting and Stilwell finally and officially won the county seat battle.