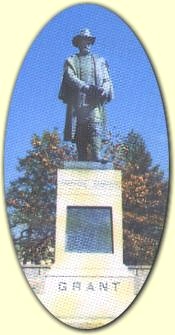 The land where Leavenworth and Fort Leavenworth are located today was originally inhabited by the Kansa, Osage and Delaware Indians and today many of our streets are named after these and other local Indian tribes.
Somewhere in the vicinity of present day Salt Creek Valley northeast of Leavenworth, the French operated a fur trading post for possibly a score of years in the mid-1700's. This was the earliest white settlement of the region.
In 1827, Colonel Henry Leavenworth founded Fort Leavenworth on the bluffs of the Missouri River. For the next several decades Fort Leavenworth played an important role in keeping the peace among the various Indian tribes and the increasing number of settlers heading west. By the 1840's, travel to Oregon and California had begun and thousands of wagons passed through Fort Leavenworth on the way to the Santa Fe and Oregon Trail.
In 1854, the City of Leavenworth was founded as the very first city of Kansas.
In 1858, the Sisters of Charity of Leavenworth settled here. In 1864, the Sisters opened St. John's Hospital and in 1923 founded St. Mary College.
In 1863, the legislature passed an act to erect the Kansas St. Penitentiary on a site which is now located within the city of Lansing. The contract to build the prison was let in 1863 and work started in 1864. However, because of money difficulties connected with the Civil War, work stopped in 1864 and did not resume again until 1866. The building was first occupied in 1868.
In 1878, Lansing was platted into town lots.
In 1881, the school that was later to become the U.S. Army Command and General Staff College was founded on Fort Leavenworth by General William T. Sherman. Some of the many famous students and instructors at the college are George C. Marshall, Dwight D. Eisenhower, Douglas MacArthur, Colin Polwell and George Patton.
In 1885, the Wadsworth of Old Soldiers Home was built, and later became the Veterans Administration Center. In 1893, the Immanuel Chapel, made famous in Ripley's "Believe It or Not", was built on the V.A. grounds.
In 1906, the first cellhouse of the Leavenworth Federal Penitentiary was opened. Among the infamous criminals incarcerated here were Al Capone, Machine Gun Kelly and Robert Staud, the Birdman of Alcatraz.
There are a great deal of wonderful sites and experiences waiting for you and we hope that you will get the opportunity to enjoy some of our renowned Kansas hospitality.
Explore Leavenworth County
Explore Leavenworth County