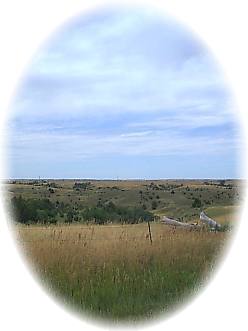 The Republican Valley is famous for hunting and fishing and sportsmen from all over the country can come to the area to fulfill their dream of "The Big One."
Many travelers on Highway 6 and 34 stop in Arapahoe to see the beautiful Our Lady Fatima Shrine and the Furnas County Museum located downtown. Arapahoe also features a modern movie theater and a picturesque city park with two picnic areas, playground, bandstand and swimming pool.
Arapahoe celebrates Prairie Pioneer Days in July and Holiday Highlight craft show the second weekend in November.
Take the loop four minutes off Highway 6 and 34 and you'll find a beautiful, scenic view of the Republican Valley and the small town of Oxford. The town offers a free RV park with all services and a new movie theater. Annual events in Oxford include Turkey Days and "Come Home to a Country Christmas."
Beaver City, the county seat, hosts the annual Furnas County Fair and Eager Beaver Days. The town also is home to the Furnas County Genealogical Society and Furnas County Inn.
Edwin Perkins, inventor of Kool-Aid, was born in Hendley. The town is also the birthplace of Victor Meyers, who was born on the last day of World War I and killed on the first day of World War II at Pearl Harbor.
For years, the merchants of Wilsonville have promoted an annual festival called Harvest Home. The tradition of community togetherness carries on today with Wilsonville's annual festival. During the first full weekend of June, Wilsonville hosts a rodeo complete with a parade, free Bar-b-que and the crowning of a rodeo queen.
Cambridge is located in the northern part of Furnas County on the Medicine Creek. Approximately three miles out on Highway 6 and 34 is Sky Chief Springs Ranch. Robert and Joyce Stear welcome anyone to stop in and see the man-made ponds that are fed by springs. The monument, dedicated in 1924 to the Pawnee leader, Sky Chief, is at this site. There are Indian mounds and an early dugout to be viewed. Ten miles north of Cambridge is Medicine Creek Reservoir with fishing, swimming, boating, and camping areas.
Cambridge also has a new museum offering free admission. Among the many activities Cambridge offers each year are Medicine Creek Days in late May or early June and Christmas Fantasia, held every year in December.
As you drive on Highway 6 and 34 into Holbrook, you will notice the log cabin on the north side of the road built in 1874 by William Penington. The Norwegian Lutheran Church is one and one-half miles west and two miles north of town.
The Holbrook Park offers free RV parking as well as a picnic shelter and horseshoe pit. Holbrook has an annual celebration, Holbrook Days, each summer in mid July. The festival includes a parade, livestock show, and River Rat Volleyball Tournament.
Explore Furnas County
Explore Furnas County