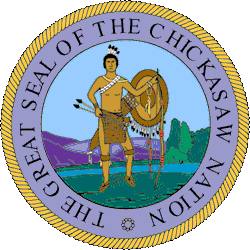 Pontotoc County
was created in 1907 from part of the old Chickasaw Nation. The county name honored Chief Pontotoc, and meant "Cattails growing on the prairie" and located in the southeastern part of Oklahoma.
As determined by members of the Constitutional Convention, the county seat was Ada, which had been established in 1893 by Jeff Reed, a Texas cowboy who named the town after his daughter. It was the site of a federal courthouse and the seat of Recording District 16 in the Indian Territory. The first railroad entered Ada in 1900 and by 1904 the population exceeded 3,000.
Ada was the town in which "Killin' Jim" Miller was lynched April 19, 1909 for the killing of a Pontotoc Co. rancher, A.A. "Gus" Bobbitt. Killin' Jim's most famous victim was Pat Garrett, whom Miller supposedly bushwhacked in 1908.
The county is drained by the Canadian, Clear Boggy, Muddy Boggy, Little and Big Blue Rivers, and their tributaries, and is nationally recognized as a coon hunters' paradise with several different hunts scheduled in the Ada area.
Ada is also a natural center for rock hounds far and wide, as it is within driving distance of rose rocks, trilobiles, braachipods, crincio bulbs, and the largest example of Callixylon, or primitive wood, known to exist.
Explore Pontotoc County
Explore Pontotoc County