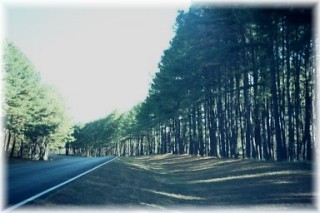 Sequoyah State Park is one of Oklahoma's most scenic parks, located on the shores of Ft. Gibson Reservoir and within the oak-hickory woodland of eastern Oklahoma. The park abounds with a variety of wildlife, including Whitetail deer, raccoon, squirrel, and many species of songbirds.
Spending time at Sequoyah State Resort Park is a vacation in itself. There's a little bit of everything to compliment your stay for nature buffs who enjoy camping, hiking, horseback riding, water sports, and other outdoor activities to the those visitors who want to treat themselves to the luxurious Western Hills Resort, dining at the water's edge, relaxing poolside, or even 18 holes of scenic golf.
The park is also located near Tahlequah, the capital of the Cherokee Nation. The park is named in honor of the most famous member of the Cherokee tribe, Sequoyah. Sequoyah traveled to Indian Territory in 1829 on the tragic "Trail of Tears". His log cabin near Sallisaw still stands. Sequoyah died in 1843 while on a journey to Mexico. Although he made many important contributions to his people, he is best known for inventing the Cherokee alphabet.
Find out more