category : Tours

Have fun on your self-guided tour visiting these sites by yourself or in a group. Detailed maps will show you the way. Call the Brown Grand Theatre, 785-243-2553 for details.

Concordia

A rich heritage beckons visitors. Newer works reflect the up-to-date thinking of Concorcia.


  




Phone: 785-243-4303
Our Email: tourcloudcounty@yahoo.com

Clyde

Travel to the pretty little town of Clyde. Beautifully restored historic buildings add to the enchantment of many stained glass works.
St. Joseph
The St. Joseph Catholic Church is one of the most magnificent landmarks in the county.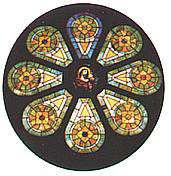 Aurora

Residents of this small community are known for their big hearts as reflected in the care given to their local church.
Miltonvale

In addition to stained glass, beautiful murals adorn the ceilings and sides of the St. Anthony Catholic Church.
Glasco
A modern interpretation of traditional scenes appeals to lovers of the abstract.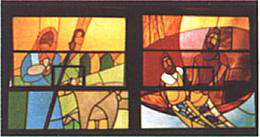 Jamestown

The beauty of the stained glass artwork in this corner of the county is inspirational.
Come visit us in Kansas, Kansas