category : Car Races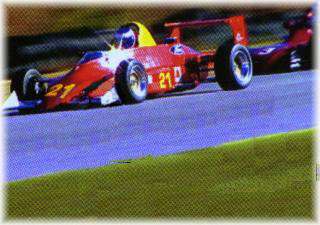 Hallett Motor Racing Circuit is a 1.8 mile, 10-turn road racing course in the rolling Osage Hills of North Eastern Oklahoma. It is located 10 miles south of Cleveland on Highway 99, and 35 miles west of Tulsa.

Hallett has over 80 feet of elevation change and is considered technically difficult. It has wide, grassy run-off areas and zero concrete or Armco barriers. Hallett is unique in that it can be run in either clockwise or counter-clockwise directions making it two completely different race courses.

For over 22 years, Hallett Motor Racing Circuit has played host to Auto Racing, Motorcycles and High Speed Go Karts. Some of the organizations that run at Hallett include:
Competition Motor sports Association (COMMA)
Sports Car Club of America (SCCA)
American Indy Car Series
Central Motorcycle Riders Association
IKF & KART Go Karting
Local Porsche, Shelby, Alfa Romeo, Corvette, BMW, Viper and Ferrari clubs
WERA Motorcycles
Contact Information

Address: Hallett
Phone: 918-358-2131
Our Email: Info@chamberofcleveland.com
Our Website:www.hallettracing.com

2232 S. Nogales
Tulsa, OK 74107-2826
Phone: (918) 583-1134
Fax: (918) 583-1135
Come visit us in Oklahoma, Oklahoma