Gothenburg, Nebraska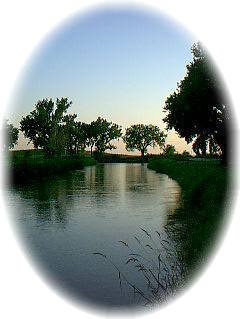 Gothenburg was founded in the late 1800s, by Olaf Bergstrom, a worker with the Union Pacific Railroad. The Union Pacific Railroad was expanding westward and settlements were springing up. Bergstrom chose a farmstead north of the townsite and traveled back to Sweden to convince his fellow countrymen to migrate to Nebraska to build a new town in the west. Along with the Swedes, many Germans and Danes settled in the area, as is evidenced by the name Gothenburg. The town was named for Goteborg, Sweden, but was given a German spelling by railroad officials. By July of 1885, Gothenburg was incorporated as a town with a population of 300.

Gothenburg was one of the first towns between Omaha and Denver to have electricity. Lake Helen was constructed on the north edge of town in 1891 to generate electricity which encouraged several industries and factories to locate in Gothenburg in the 1890s. Lake Helen was the largest man made lake in Nebraska at that time. Electricity brought an industrial boom, followed by agricultural redirection, which became the town's economic mainstay.

In recent years, on the centennial of Lake Helen's construction, Gothenburg was named All-America City by the National Civic League. In 1993, Gothenburg helped Dawson County achieve All-America City status. Dawson County is the only county in Nebraska to win this distinction.
---
Attractions near Gothenburg, Nebraska
Established in 1999, Lovers Leap Vineyards is nestled in the Panhandle of Western Nebraska amongst the exquisite Pine R...
Apparently, Smith Falls was named for Frederic Smith, an early settler who filed the first homestead patent on the land in 18...
Locals say that the area provides Excellent hunting for duck, geese, deer, pheasant, grouse, and dove. Below is a link t...
---
Gothenburg Nebraska Related Videos
Gothenburg, Nebraska is a beautiful town with lovely homes and tree-lined streets. There are two original Pony Express Stations, a sod house museum, a local ...
Intercepted a severe storm that was a sustained supercell for a while in SW Nebraska on a slight risk day (8/20/14). Please contact Jason Cooley at doctornad...
This is a great stop to make if you're traveling I-80 through Nebraska. Station Master Original 1860-1861 Pony Express Station not far off I-80 in Gothenburg...
This video shows you how to say or pronounce Gothenburg, Nebraska. A computer said Gothenburg, Nebraska. How would you say Gothenburg, Nebraska?
Tabitha Paul grew up in the small town of Gothenburg, Nebraska and when it was time for college, decided the close-knit community at UNK was the perfect fit....