Gothenburg, Nebraska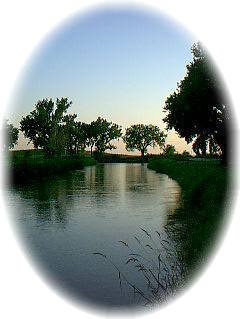 Gothenburg was founded in the late 1800s, by Olaf Bergstrom, a worker with the Union Pacific Railroad. The Union Pacific Railroad was expanding westward and settlements were springing up. Bergstrom chose a farmstead north of the townsite and traveled back to Sweden to convince his fellow countrymen to migrate to Nebraska to build a new town in the west. Along with the Swedes, many Germans and Danes settled in the area, as is evidenced by the name Gothenburg. The town was named for Goteborg, Sweden, but was given a German spelling by railroad officials. By July of 1885, Gothenburg was incorporated as a town with a population of 300.

Gothenburg was one of the first towns between Omaha and Denver to have electricity. Lake Helen was constructed on the north edge of town in 1891 to generate electricity which encouraged several industries and factories to locate in Gothenburg in the 1890s. Lake Helen was the largest man made lake in Nebraska at that time. Electricity brought an industrial boom, followed by agricultural redirection, which became the town's economic mainstay.

In recent years, on the centennial of Lake Helen's construction, Gothenburg was named All-America City by the National Civic League. In 1993, Gothenburg helped Dawson County achieve All-America City status. Dawson County is the only county in Nebraska to win this distinction.
---
Attractions near Gothenburg, Nebraska
Beautiful dishes, old furniture, tools, and clothing of yesteryear. ...
New Shooting range facility located just northeast of Kearney on Highway 30 at the intersection of Poole Avenue and 115th Str...
The water clarity of the lake has a special appeal for both boaters and anglers. High water years in the early 1980's cut dow...
---
Gothenburg Nebraska Related Videos
Gothenburg, Nebraska is a beautiful town with lovely homes and tree-lined streets. There are two original Pony Express Stations, a sod house museum, a local ...
This is a great stop to make if you're traveling I-80 through Nebraska. Station Master Original 1860-1861 Pony Express Station not far off I-80 in Gothenburg...
Tornado Warned storm that hit the Gothenburg, NE area. We were in Gothenburg at the time. Starts to get really interesting at the 3:50 mark. Possible rain wr...
Because all of you asked, this is take #3. Thanks again to everyone for the spirit and support! :)
Tabitha Paul grew up in the small town of Gothenburg, Nebraska and when it was time for college, decided the close-knit community at UNK was the perfect fit....
Wild Horse golf club at Gothenburg, Neb. is one of the top public golf courses in the nation. Four golf travel writers visited Wild Horse to see for themselv...