Gothenburg, Nebraska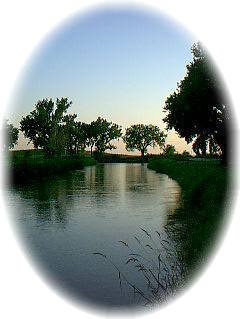 Gothenburg was founded in the late 1800s, by Olaf Bergstrom, a worker with the Union Pacific Railroad. The Union Pacific Railroad was expanding westward and settlements were springing up. Bergstrom chose a farmstead north of the townsite and traveled back to Sweden to convince his fellow countrymen to migrate to Nebraska to build a new town in the west. Along with the Swedes, many Germans and Danes settled in the area, as is evidenced by the name Gothenburg. The town was named for Goteborg, Sweden, but was given a German spelling by railroad officials. By July of 1885, Gothenburg was incorporated as a town with a population of 300.

Gothenburg was one of the first towns between Omaha and Denver to have electricity. Lake Helen was constructed on the north edge of town in 1891 to generate electricity which encouraged several industries and factories to locate in Gothenburg in the 1890s. Lake Helen was the largest man made lake in Nebraska at that time. Electricity brought an industrial boom, followed by agricultural redirection, which became the town's economic mainstay.

In recent years, on the centennial of Lake Helen's construction, Gothenburg was named All-America City by the National Civic League. In 1993, Gothenburg helped Dawson County achieve All-America City status. Dawson County is the only county in Nebraska to win this distinction.
---
Attractions near Gothenburg, Nebraska
Course Access: PublicHoles: 18Reserve Advance Tee Times: 7 days...
Barnette Park: Features several ponds for children's fishing, playground areas, two sand volleyball courts, winter ice...
This museum showcases the Elkhorn Valley's history, with many displays and photographs. Square-turn tractor, ag e...
McCook Army Air Base, activated April 1, 1943, was one of 11 Army Air Force training bases in Nebraska during World War II. S...
Enjoy unique airboat tours on the Platte River with opportunities for wildlife photography, great scenery or relaxation. Priv...
---
Gothenburg Nebraska Related Videos
Gothenburg, Nebraska is a beautiful town with lovely homes and tree-lined streets. There are two original Pony Express Stations, a sod house museum, a local Gothenburg historical museum and...
Intercepted a severe storm that was a sustained supercell for a while in SW Nebraska on a slight risk day (8/20/14). Please contact Jason Cooley at doctornadocooley@gmail.com or contact Live...
Hotel Address: 315 Platte River Rd, Gothenburg, NE 69138 This is a hotel tour of the Comfort Suites in Gothenburg, Nebraska. We enjoyed our stay and will return if we have the chance someday....
News story from the NTV network which served Central and Western Nebraska and northern Kansas. The various stations were affiliated with ABC in 1981. In this part of the country there are...
This is a great stop to make if you're traveling I-80 through Nebraska. Station Master Original 1860-1861 Pony Express Station not far off I-80 in Gothenburg, Nebraska. LouAnn Houchin, 4th...
Learning Center Agronomist Mark Reiman gives an overview of his presentation about the research his team does on managing dry land acres and making the most out of water, at the Gothenburg,...