category : Museums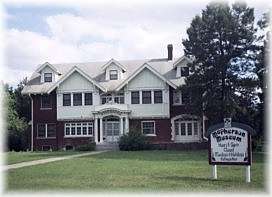 The McPherson Museum's collection is an impressive array of artifacts representing paleontology, geology, local and pioneer history, and fine art. Exhibits include local history, oriental art and artifacts donated by Church of the Brethren missionaries, Geology, including a meteorite collection, displays of immigrant and pioneer household and farm items, stuffed birds and animals. Other historical exhibits are as varied as rare fossils, American Indian pottery, medical and dental displays, antiques, tools and dolls. Surprising items exhibited include the first man-made diamond, the skin of "Leo", the MGM lion, complete skeletons of a giant Ground Sloth, Saber-tooth Tiger and a Dire Wolf from the famed BaBrea tar pits, and a collection of early Bibles with the earliest being from 1547.
Before moving onto its current site which was the site of the original Cedars Nursing Home, the McPherson Museum collections were housed in the 1920's Vaniman Mansion. The house built by Kansas City architects is an outstanding example of the English Tudor Revival style that Jazz Age moguls preferred. The 6,000 square foot main house boasts original features such as a Butler's pantry, maid's staircase, and dining room serving window. Window seats abound. The dining room has its original silk wallpaper. The rest of the main floor is being meticulously restored to reflect the era.

Admission: Free, donations accepted.
Hours: Open 1 to 5 p.m. Tuesday through Sunday, or by special appointment
Closed Mondays and Holidays.
Address: 1111 East Kansas Avenue
Phone: 620-241-8464
Our Website:www.mcphersonmuseum.com

Come visit us in McPherson, Kansas
Built in 1909, this jail came from the town of Winchester, Kansas. Since it was not fireproof, it was never locked. It was a ...