Kansas Originals Spirit of Kansas Art Fair and Fun Day
Starting date:

Event# 785-658-2602
Event Details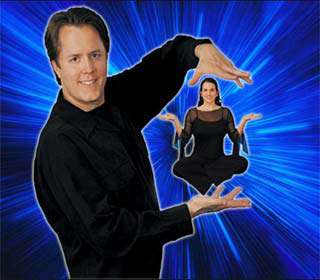 2015 information below -- 2016 not yet confirmed -- call number below -- check back for date and more information.

The Eric Vaughn Magic Review will be the featured entertainment at the Kansas Originals Spirit of Kansas Art Fair and Fun Day sponsored by the Post Rock Opportunities Foundation. Eric Vaughn's act, which begins at 4:00 pm, is fast- paced and entertaining for audiences of all ages.

The activities will begin at noon with easy-listening music by the Country Cousins, Jim Lawson, Larry Nelson and Wendell Cowan. At 2:00 Omer Knoll will demonstrate The Art of Sculpture. Tommie Berger will present Aquatic Critters Big & Small at 2:30 followed by Galen Schmidtberger who will perform John Denver Remembered.

There will be hands-on art for the young and young-at-heart. Omer Knoll, Palco, will teach sculpturing, supplies will be provided to create your own sculpture, and Lynn Schneider, Lucas, will offer supplies and instruction on a stained glass project for children.

There will be artists, craftsmen, authors and food producers demonstrating, entertaining and providing food samples from 12:00 until 4:00 in the afternoon. Included will be Wanda Squib, Wichita, showing how her wooden baskets are made. Gary Hawk, Iola, will demonstrate how he paints his original rural, western & wildlife watercolors. Tom Mach, Lawrence, author of Sissy and All Parts Together and Lora Reiter, Ottawa, author of One Was Annie, will discuss their books. Sherri Kuntz, Wakeeney, will sample her Smelly Jellys and other scented products. Melinda Hickman, Russell, will be on hand to discuss her pen and ink originals on limestone and wood.

Other activities and entertainment include a silent auction from 12:00 until 4:45 and a live auction of 20 exceptional art and craft pieces beginning at 5:00 p.m. Free drawings for a variety of art, craft and food items will be held every half hour for children and adults. Lunch will be available on the grounds.

The afternoon's activities will conclude with a roast beef and pork BBQ catered by Mr. T's Catering Service at 6:00. A $10 donation to the Foundation includes the BBQ and drawings for $600 in prizes. The day's events will be held under the big tent in the parking lot.

Kansas Originals Market and Gallery is operated by the Post Rock Opportunities Foundation, a 501(c)3 not-for-profit corporation, which is celebrating sixteen years of supporting Kansas artists, craftsmen and food producers. This event is sponsored in part by the Kansas Arts Commission and the National Endowment of the Arts. Kansas Originals Market & Gallery is located on Interstate 70 exit 206 north of Wilson.
Kansas Originals Spirit of Kansas Art Fair and Fun Day
Phone :
785-658-2602
(Always call and confirm events.)
Web Address :
http://www.facebook.com/kansasoriginals/
Admission Fee :
Free admission
Festivals
Attractions and Upcoming Events
Things to do near Wilson, KS