category : Recreation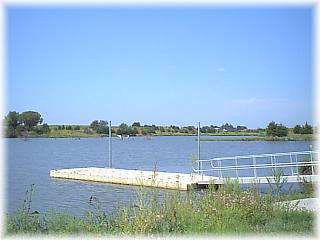 Outdoor water recreation is new to York at Recharge Lake. The experimental groundwater project has provided a site for ice skating in the winter and fishing, small boating, and swimming in the summer.
The small lake is stocked with bluegill, bass, catfish, and Northern Pike.
Unmonitored swimming is allowed on the 50-acre lake. The grounds have picnic and grill areas, hiking, and biking trails.

Address: 1 1/2 miles west of York on 4th Street

Come visit us in York, Nebraska