category : Museums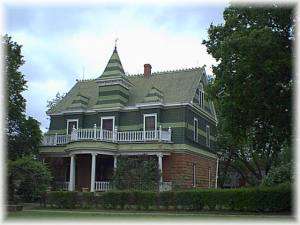 Fred Drummond moved to Hominy from Pawhuska to begin construction on his home and mercantile business in 1905. He and his family later expanded into cattle ranching.
The home and its original furnishings were donated to the Oklahoma Historic Society in 1980 and interprets the oil boom years between 1915 and 1920.

Admission: Free Admission
Hours: Friday and Saturday, 9:00 am to 5:00 pm
Sunday, 1:00 to 5:00 pm
Address: 305 N. Price
Phone: 918-885-2374

Come visit us in Hominy, Oklahoma
Local residents have contributed interesting tools, housewares, medical equipment, cookstoves, typewriters, pianos and other ...