category : Historic Churches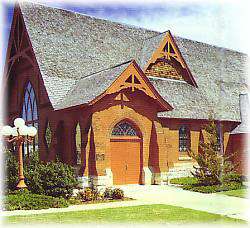 The Little Chapel was built in 1902 and is believed to be Lawton's oldest remaining public building. Its stained glass and restored antique organ are a highlight of any visity to Lawton .
Carefully restored, the Gothic Revival church now houses the Leslie Powell Art Gallery upstairs.

Address: 716 SW D

Come visit us in Lawton, Oklahoma