category : Venue Attractions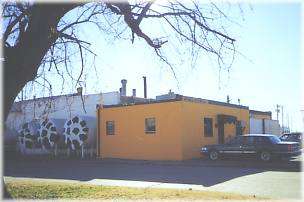 Watonga Cheese has a new facility in a new town but prides itself in its 70-year tradition to produce rich, handmade cheddar cheese full of flavor.
Now located in Perryton, TX we continue to use the original equipment and recipe that makes our factory stand out from the rest!
For years people come from near and far to visit the Watonga Cheese Factory, the only one of its kind in Oklahoma. The Factory recently moved, but the retail outlet remains in Watonga. Visitors may purchase different types of cheese and other \"Made in Oklahoma\" products.
The Cheese Factory opened for business in 1941. Their product at that time was -- and still is, cheddar cheese. The cheese is made in 14 lb. blocks or 13 lb. longhorns. Some cheddar cheese is aged for later sale as natural cheese. Other cheese is sold to large companies for processing. This cheese is melted and resold to consumers as processed cheese. Currently, Watonga Cheese Factory produces 1,500 to 8,000 lbs. of cheese weekly. Some of this cheese is sold in their own shop.

Address: 301 West Russworm - Retail Outlet
Phone: 806-648-4310
Fax: 806-648-4311
Our Email: info@watongacheesefactory.com
Our Website:www.watongacheesefactory.com/

Come visit us in Watonga, Oklahoma