category : Museums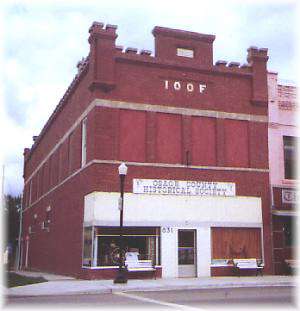 The Lyndon Museum and Research Center offers an interesting collection of artifacts and records that give insights into the early days of the county and its citizens.

Among the special collections and research materials available at the Center are the Mokohoko and Keokuk stories of the Sac and Fox Indians that inhabited the area along with the Annals of Lyndon, Burlingame and Ridgeway, a history of Osage City and Osage County, and stories of the Santa Fe Trail, plus local history and the pioneers.


The Center is a research repository for the index of County marriages, court records, obituaries, territorial census between 1855 and 1925, family genealogies and so much more.

Hours:
April through October
Wednesday through Saturday, 12 to 5 p.m.
Address:
631 Topeka Ave.
Phone:
785-528-4960
Our Email:
research@kanza.net
Tours and Research at other times by Appointment
Come visit us in Lyndon, Kansas
Travel Advertising