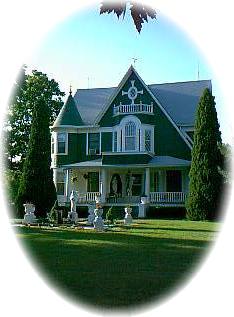 "Victorian Capital of Nebraska"
Superior is located in south central Nebraska
at a spot along the Republican River valley that early settlers thought "Superior." Incorporated in 1879, early growth and prosperity was created by the railroads and the fertile countryside.
Superior has much to offer visitors whatever their interests. People in tune with the Victorian era will find many homes restored to their original elegance, and street scenes recreated in wall-sized murals are reminiscent of by-gone days. Several antique dealers and a number of shops carrying Victorian memorabilia provide ample opportunities for Victorian shopping.
If modern items are your choice, Superior shops offer a full range of retail merchandise - clothing, jewelry, furniture, drugs, hardware, food, etc.
Sports enthusiasts will find activities to fit their interests. A golf course and driving range are close to town. Within the city limits are opportunities for swimming, rollerskating, bowling, horseshoes, volleyball and tennis. Lovewell Lake offers water skiing, swimming, hiking and boating. Campers will find excellent facilities in the city's Lincoln Park, as well as on the lake shore. For hunters and fishermen there are plentiful upland game and waterfowl in season, as well as both river and lake fishing.
Superior Nebraska Related Videos
Upcoming Events in Superior Nebraska
May 25, 2013

June 2, 2013

June 7, 2013

July 27, 2013

August 10, 2013
Popular Attractions in Superior Nebraska
One-room Schoolhouse
Superior, NE | Category: Historic Schoolhouses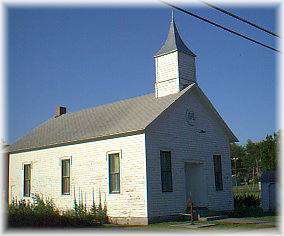 Now, nearly extinct as an educational institution, this one room school, built in 1884, stands proudly on the museum grounds - a monument to the importance the prairie pioneer placed on educating their young. Many a rural student was provided eight years of "readin','ritin', and 'rithmetic"
One-room Schoolhouse