Boise City, Oklahoma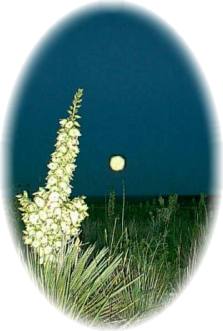 Boise City is the only town in the continental United States that has been bombed. An Air Force B-17 crew mistook the lights around the courthouse square for the bombing range thirty miles to the southeast.
No one knows how Boise (rhymes with "voice") City got its name. Before statehood there was a Boice Cattle Company near here (with a difference in spelling), and at one time there was a civil war hero, a Captain Boise (spelling uncertain) known in this area. Perhaps the town was named for one or the other. Or maybe for Boise, Idaho, with a change of pronunciation.
Evidence of the historic Santa Fe Trail can be seen at several spots nearby. During the Santa Fe Trail Daze held each year during the first weekend in June, Boise City becomes the site of the World Champion Post Hole Digging Contest.
Boise City became the county seat of Cimarron County, Oklahoma in 1908, in an election held just after statehood the previous year. The town grew slowly until 1925 when the Atchison, Topeka & Santa Fe Railway was established. Soon grain elevators were built along with substantial businesses and residences. In 1930, the Santa Fe Railway built it's second rail line through Boise City. In 1927 enough oil was discovered a few miles north of town to create excitement but it wasn't until 1950 that commercial oil and gas production began.