category : Recreation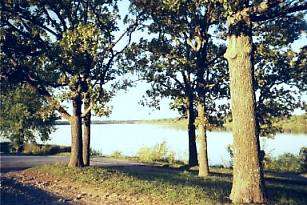 Claremore Lake features 500 surface acres for boating and great bass fishing (no swimming allowed). There are 2 boat ramps, courtesy dock and 3 fishing piers, 1 for senior citizens and disabled children, 2 for general public use. Enhancing the lake is a 60 acre park with scenic shaded picnic areas, 3 picnic shelters and 2 sand volleyball courts. Boating and fishing permits are required.
Claremore Lake was developed in 1929 with the completion of the dam. Prior to 1929, this area was farm land and large rock bluffs with Dog Creek running through it. Dog Creek travels from the north and is the main feeder creek for the Lake. Dog Creek is named for Dosage Chief Black Dog, one of the three main chiefs of the Dosage tribe when they dominated the area.
In 1938, the WPA constructed a unique two-story boat house on the lake. The first floor has one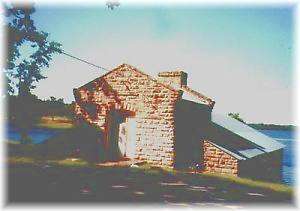 room with a chimney. The lower level, where boats dock, contains a small room the Claremore police once used as a jail.

Hours: The Park is open Daily: 5 am to 10 pm
Address: 1.5 miles off Route 66 on East Blue Starr Drive
Phone: 918-341-1238

BOATING
All boats must have a Lake Claremore boat permit before being launched, which can purchased at the Lake Ranger Office.
Daily - $2.00
Seasonal - $10.00
SAND VOLLEYBALL
Two sand volleyball courts are available to the public. Nets are provided, but please bring your own volleyball.
SHELTER RESERVATIONS
Reservations for the 2 largest shelters may be made in person or by phone. There is a $25.00 rental fee which must be received 2 weeks after reservations are made. Picnic tables, grills and electrical outlets are available at both shelters.
CAMPING
Sorry, camping is not allowed at Claremore Lake at this time.
Come visit us in Claremore, Oklahoma