Frederick, Oklahoma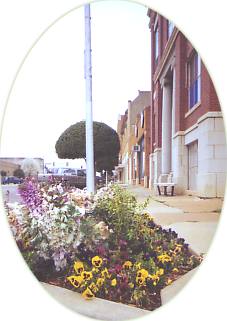 In Frederick, you\'ll find plenty of good sports - both in people and pastimes.
Our wide-open, scenic spaces bestow first-rate fishing and boating in fresh water, good hunting for turkey, dove, deer, and quail in the clean air and sunshine, Country Club golf, horseback riding and other kinds of recreation. Pheasants, Inc., a non-profit organization has turned loose 62,000 pheasants to establish future pheasant hunting in the area as well.
If outdoor activities don\'t hook you, we\'ve got a cast in our community theatre that may. Community plays as well as outside entertainment bring fun and creativity to our historic Ramona Theatre, which is listed in the National Register. A block long museum complex offer unique exhibits, and a new school library built with private funds provides full library media service to students and staff.
Community spirit carries on year-round with celebrations such as the Cotton Festival, pageants, the Jaycee Rodeo, and Frederick\'s Fantastic Oyster Fry Festival.
Surrounded by the beauty of nature, you can capture plenty of good times and good friends in Frederick, a down-to-earth place where the sky\'s the limit.