category : National Register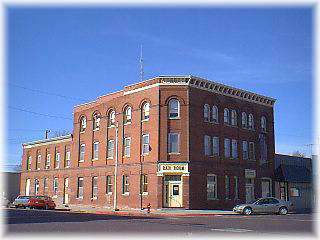 The Harder Hotel, constructed in 1901 in Scribner, is significant for its association with the commercial
development of the town and as a very early manifestation of the building boom of second generation hotels that
was occurring statewide during the first quarter of the twentieth century. The hotels built during this period, as
exemplified by the Harder, were multi-floor, brick buildings that offered the most "modern" conveniences and
catered especially to the businessmen that traveled via railroad.
Listed on the National Register of Historic Places, the Harder Hotel is especially interesting
because it was built right at the turn of the century and contrasted sharply with what appears to be the only other
hotel in the town; a first generation hotel of wood frame construction with limited facilities.

Address: Main and Howard Streets

Come visit us in Scribner, Nebraska