category : National Register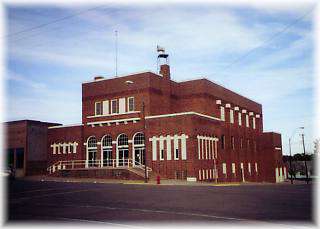 Construction of the Hartington City Auditorium began in the spring of 1922 and was completed in 1923. The building was designed by Sioux City architect, William Steele, who formerly worked for Louis H. Sullivan, a prominent member of the Chicago School of Architecture. Listed on the National Register of Historic Places, it is an outstanding example of the Prairie style.
This city-owned facility features a basketball court and a basement level kitchen
and meeting room. The basketball court can be accessed by purchasing a seasonal pass at the city office. The basement area
can be rented on an hourly or daily basis from the city. Co-ed volleyball and basketball are also played here.

Address: Broadway and Center
Phone: (402) 254-6353

Come visit us in Hartington, Nebraska