category : National Register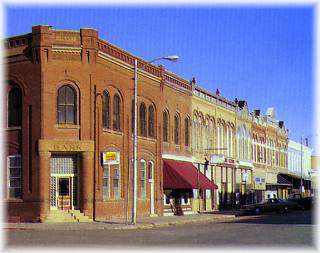 The Hooper Historic District listed on the National Register of Historic Places consists almost entirely of one and two-story brick commercial buildings located along main street. Dating from the late nineteenth century, the district is a well-preserved village of "American Renaissance" architecture, incorporating elements of Romanesque Revival and Italianate styles.
Due to several fires in the 1880s, an ordinance was passed requiring all buildings to be of brick construction. This ordinance helped insure the permanence and integrity of Hooper's main street.

Address: An irregular pattern along Main Street, Fulton, Elk and Myrtle Streets

Come visit us in Hooper, Nebraska