category : National Register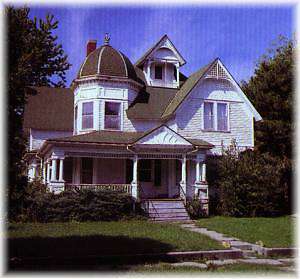 The Lake Bridenthal House, listed on the National Register of Historic Places, is the most distinctive local example of the Queen Anne style. Built in 1900, the house demonstrates the style in transition, incorporating more contemporary Neo-Classical Revival elements in its original design. The porch, with columns of simplistic design common at the turn of the century, is prominent.
Bridenthal was cashier for the First National Bank of Wymore and owner of Lake Bridenthal and Company, dealers in lumber and coal.

Address: 113 South Ninth Street

Come visit us in Wymore, Nebraska