Medford, Oklahoma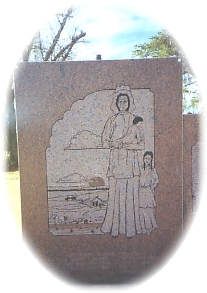 Medford, the county seat of Grant County, is situated on the Chicago, Rock Island, and Pacific railroad just one quarter mile of the geographical center of the county, originally designated as "L" County during the Cherokee Strip territorial division. Situated along the Chisholm Trail it is only eighteen miles from the historic cowtown of Caldwell, Kansas where the legendary wild and ruthless cattle drivers let loose after the long cattle drives along the Trail.
In 1918, Medford's Apollo and Zues Soucek, ages 10 and 12, built a homemade glider and set it in flight by mule power. Apollo later set a U.S. record for altitude - 43,165 feet.
Medford is platted on the most beautiful piece of prairie in the Cherokee Strip that cannot be beaten anywhere. The prairie on which it is located and for many miles around it is level, having sufficient incline to only to give it as good drainage as any place can desire, and lying between Pole Cat Creek on the south and east and Pond Creek on the south and west.