Memorial Day Ceremony in Ozona, TX
Starting date:

Event# 325-392-2827
Event Details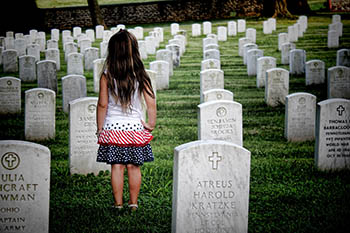 CANCELLEDEach year Ozona's citizens stop to remember the fallen veterans both past and present who have served in our military services. This solemn ceremony is held each year at the Veteran's Memorial at the Cedar Hill Cemetery south of Ozona at Quail Run and S. Hwy 163. This ceremony is always held on Memorial Day at 10:00 a.m. FMI contact Frank Tambunga at
325-392-2827, or visit http://www.Ozona.com/EventsCalendar for more information

Memorial Day Ceremony in Ozona, TX
Address :
Cedar Hill Cemetery, Intersection of Quail Run & TX Hwy 163 S.
Ozona
TX
Phone :
325-392-2827
(Always call and confirm events.)
Web Address :
http://www.Ozona.com/EventsCalendar
Memorials
Attractions and Upcoming Events
Things to do near Ozona, TX