Midsommardag - Midsummer's Day Festival
Starting date:

Event# 888-227-2227
Event Details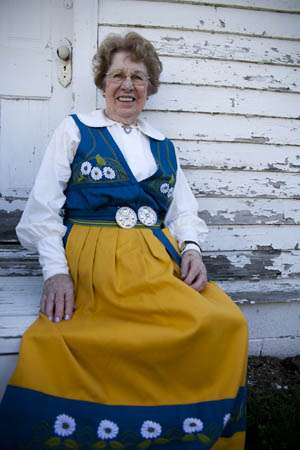 The celebration of the Summer solstice was originally a fertility festival with many customs and rituals associated with nature and with the hope for a good harvest in the coming autumn. Lindsborg's young and old dance around the decorated Midsummer's Pole while listening to traditional folk songs. We invite you to join in! Legend says if you place seven kinds of Midsummer's blooms under your pillow you will dream of your true love! Help create your very own blomkran (flower crown) and try your skills at Kubb, a 1,000 year old Viking game. Listen to ethnic music and taste yummy Scandinavian style food and pastries. Children can participate in activities throughout the day.

Held every year in "Little Sweden USA" on the third weekend in June.
Midsommardag - Midsummer's Day Festival
Address :
Riverside Park
Lindsborg
KS
Phone :
888-227-2227
(Always call and confirm events.)
Web Address :
http://www.midsummersfestival.org
Admission Fee :
$5.00 (AGES 12 AND UNDER ARE FREE)
Cultural Festivals
Attractions and Upcoming Events
Things to do near Lindsborg, KS