category : Memorials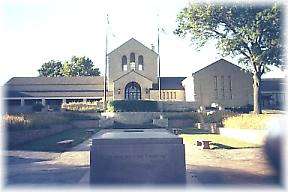 The Will Rogers Memorial is built on the lofty hillside of 21 acres that Will Rogers purchased in 1911. In the foreground is the tomb of Will Rogers chiseled with his famous quotation: "I never met a man I didn't like." Built of native limestone, the regal museum hosts a dozen theaters or television kiosks; a famous saddle collection; fine art and artifacts, depicting the life of one of America's most unusual humorist-philosophers, Will Rogers.

Born in 1879 on a frontier ranch, Will Rogers used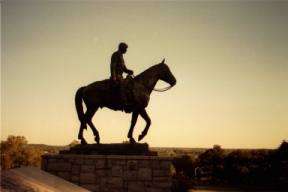 his cowboy trick roping talents to enter show business. His career expanded from wild west shows to vaudeville to movies. He was always proud of his Indian heritage and was called "The Cherokee Kid." He was the toast of Broadway for a decade in the Ziegfeld Follies. Will Rogers became a major syndicated newspaper columnist; author of books; star of 71 motion pictures and America's premier radio commentator. An airplane crash took Will's life in 1935.

Admission: Admission by voluntary contribution
Hours: The museum is open 8 a.m. to 5 p.m. 365 days annually.
Address: West Highway 88
Phone: 800-828-9643
Our Website:www.willrogers.org
Refreshments and gift shop available.
Come visit us in Claremore, Oklahoma