Woodward, Oklahoma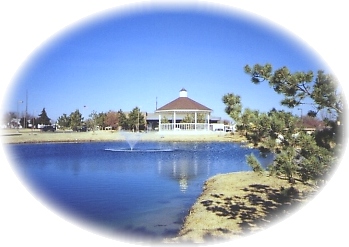 Young or old, sports-minded or culturally inclined, from rural or urban America - Woodward offers something for everyone! Visitors are greeted by welcoming smiles into a relaxed, easy-going atmosphere which makes this community a pleasant home-away-from home.
Take a stroll through downtown Woodward with a walking tour brochure which guides you to Main Street's historic areas. Lovers of the arts will appreciate the beautifully renovated Woodward Arts Theatre and Cultural Centre.
Ranked as one of the top five small museums in the nation, Woodward's Plains Indians and Pioneers Museum was named by the Oklahoma Historical Society as the best local history museum in the state in 1993.
City slickers and real cowboys rub elbows at the annual Woodward Elks rodeo in July, dubbed the toughest rodeo in Oklahoma. Other annual events include arts and crafts fairs, a Bluegrass Festival and the most brilliant Crystal Christmas.
Visit Woodward Anytime
You're always welcome!