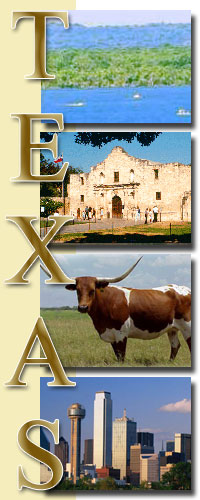 Robert Leftwich, a representative for the Texas Association of Nashville, Tennessee, obtained a colonization grant from Mexico in 1825 that included the
Milam County
area. The grant's boundaries followed the Navasota River, turned southwest along the San Antonio road to the divide between the Brazos and the Colorado rivers, then northwest to the Comanche Trail, and east back to the Navasota.
It was during the first Congress of the Republic of Texas that the municipality came to be called
Milam County
. At that time the boundaries of the county were roughly the same as those of the colony granted to Leftwich, comprising one-sixth of the land area of Texas.
By 1850, with the exception of a small area between Williamson and Bell counties,
Milam County
had been reduced to its present size. The county is predominantly rural with two cities: the county seat, Cameron, and Rockdale.
Milam
Bell
Coryell
Comanche
Brown
Hamilton
Mills
Eastland
Erath
Lampasas
Hamilton
Mills
Burleson
Lee
Callahan
Falls
Haskell
McLennan
Bosque
Comanche
Eastland
Erath
Hamilton
Jones
Palo Pinto
Parker
Shackelford
Stephens
Throckmorton
Young
Wichita
Coryell
Johnson
Hood
Somerville
Robertson
Brazos
Dallas
Leon
Madison
Limestone
Falls
Freestone
McLennan
Navaro
Ellis
Hill
Johnson
McLennan
Palo Pinto
Parker
Tarrant
Williamson
Burnet
Explore Milam County
Explore Milam County