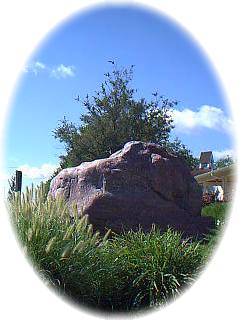 For many years, Saunders County had drawn people with its offer of a better life. The Otoe and Pawnee Indians followed the buffalo into this area and settled along its rivers and streams. Before the arrival of settlers, a Pawnee Indian village,
containing 50 or more lodges covering a four-block
area, was located in what is now the southeast part of
Wahoo. In the vicinities of Cedar Bluffs, Leshara, and Yutan there are other historic sites of early Pawnee and Otoe Indian villages.
The earliest settlers were predominantly Czech, German, and Scandinavians whose hard work, determination, and ingenuity turned their dreams into realities. The Ox-Bow Trail traversing across Saunders County is historically marked by one of the twin rocks that the Mormon travelers and other pioneers used as an identifying point along their journey west. In Ashland, built along the Ox-Bow Trail, the Beetison home is still in family ownership since its construction in 1874.

As the railroad came to the area, towns sprang up in the county with business, schools and churches to serve the area's growing needs. The Saunders County Historical Society invites you to relive the rich heritage of Saunders County at the museum in Wahoo, the county seat.
Explore Saunders County
Explore Saunders County