Annual Fabric, Fiber and Quilt Event
Event Details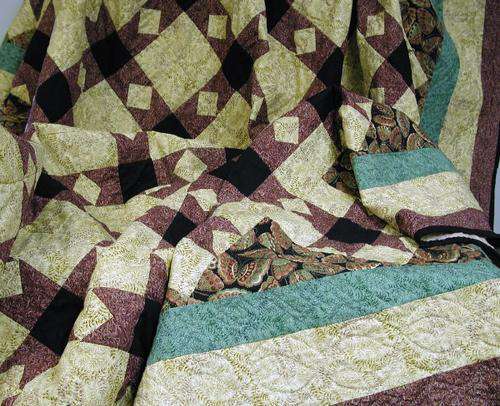 Live Alpacas and demonstrations on the use of the spinning wheel by Sister Terry Wasinger, from Heartland Farms near Pawnee Rock, will only be a part of the excitement at Kansas Originals Market and Gallery on Sunday. The Annual Fabric, Fiber and Quilt Event will begin at 11 a.m. and continue until 3 p.m.

Guest Artists:

Andrea Nisly, Partridge, - Collectible Dolls Andrea grew up in Switzerland, married a Kansas farmer and moved to Kansas in 1995.

Judy Wahaus, Salina, - Raku Pottery She uses horsehair fibers as part of the design.

Lutie Riedel, Hays, - Tatting Some of her most popular pieces are her tatted handkerchiefs for weddings.

Inez Hamilton, Topeka, - Embroidery Especially interesting are her wall and window banners representing different branches of the United States Armed Services.

Sarah Steele, Topeka, - Quilting Sarah has hand-quilted over 100 quilts.

Sharon Franzen, Wichita, - Embroidery Many of her framed wall hangings portray heartfelt and sacred rural themes.

Lucile Hall, Hays, - bears, dolls and a variety of soft sculpture pieces. "Sewing is my whole life."

Refreshments featuring Kansas foods will be served throughout the hours of the event. The Board of Directors of the Post Rock Opportunities Foundation and the staff of Kansas Originals invite everyone to attend this Event to visit with these fiber artists and see the live alpacas.

Kansas Originals Market & Gallery is open Monday through Friday 9 to 6 and on Sundays 11 to 6.
Annual Fabric, Fiber and Quilt Event
Address :
Kansas Originals Market and Gallery, exit 206 on I-70
Wilson
KS
Phone :
785-658-2602
(Always call and confirm events.)
Web Address :
http://www.kansasoriginals.com
Quilt Shows