category : Historic Buildings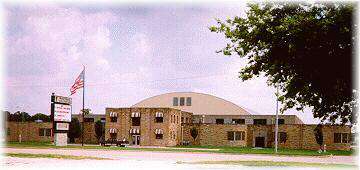 Numerous western events take place in this WPA-era stone building and arena, named for "Mr. Ardmore," Hardy Murphy, a horseman who performed with his palomino, Old Buck, throughout the U.S and Europe.
The Hardy Murphy Coliseum is a multi-use facility offering a 25,000 square foot arena and several exhibit halls. It hosts a variety of events from rodeos and horse shows to fairs and family reunions.
For event information, call the Hardy Murphy Coliseum.

Address: South side of Ardmore
Phone: 580-223-2541

Come visit us in Ardmore, Oklahoma