category : Historic Courthouses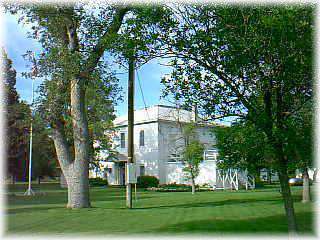 The first county courthouse was built of ash logs and was about 16 feet by 16 feet square, the size of the native ash trees. Rumor has it that the first location for the courthouse was chosen because it was the exact geographical center of the county.
The log courthouse burned to the ground in the late 1880s. The new courthouse was rebuilt in 1888 and still stands with a monument located in front with the history of Frontier County.
Come visit us in Stockville, Nebraska