category : Historic Buildings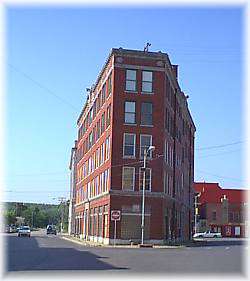 This is a rare, free-standing triangle building. As early buildings in Pawhuska were constructed, a triangle-shaped piece of land was left in the middle of town. It was a park with a two-story bandstand in the center. In 1915, this five-story, "flat-iron" building was completed. In the Oil Boom days, the building housed over 100 lawyers.
Pawhuska's most recent project is Pocket Park. Most downtown activities occur in the "triangle area" in front of theTriangle Building. After a downtown building burned near this "triangle area", the city and the Private Industry Training Council Summer Youth Employees constructed a "pocket park" to accommodate pedestrian usage as well as downtown festival activities.

Address: Across from the Historic City Hall, 114 W. Main, Hwy. 60

Come visit us in Pawhuska, Oklahoma