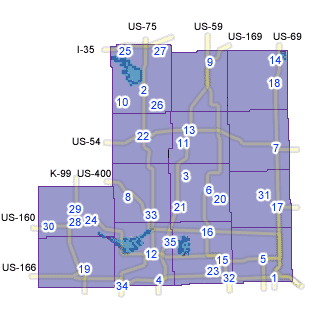 Spring bursts forth in Southeast Kansas as the trees and meadows come alive. The shades of green, frame the first flowers of the season in their yellow, red, purple and brilliant whites. Community festivals across the region celebrate this new birth recognizing cherry blossoms, blues, redbuds and drama.

It's also time to get out your pole and head to the water for some good old fishin'. You'll come away feeling relaxed and refreshed after a weekend surrounded by still clear water and fresh air.

Explore historic buildings, bridges and museums as you make your way through this unique region with a new discovery just around the bend.
Popular Attractions in Little Ozarks
Strip Pits Camping
, KS | Category: Camping
Tent camping is allowed at any location except refuge areas. RVs may be parked in designated areas or parking lots. RVs may not block boat ramps, restrict road traffic, or drive off roads. No hookups are available.
Strip Pits Camping
Lakes in Little Ozarks
Hulah Lake
Region : Green Country, OK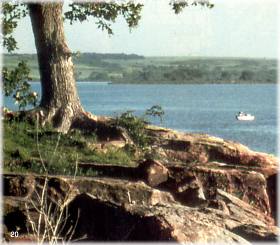 Hulah Lake lies in the upper reaches of the high rounded Osage Hills, and was named after the nearby community of Hulah, which was established in 1918. The name is derived from the Osage Indian word Hulah meaning "eagle"
Hulah Lake