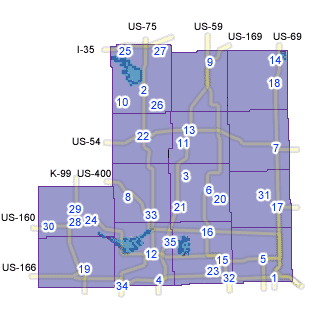 Spring bursts forth in Southeast Kansas as the trees and meadows come alive. The shades of green, frame the first flowers of the season in their yellow, red, purple and brilliant whites. Community festivals across the region celebrate this new birth recognizing cherry blossoms, blues, redbuds and drama.

It's also time to get out your pole and head to the water for some good old fishin'. You'll come away feeling relaxed and refreshed after a weekend surrounded by still clear water and fresh air.

Explore historic buildings, bridges and museums as you make your way through this unique region with a new discovery just around the bend.
Popular Attractions in Little Ozarks
Historic Main Street Tour
Neodesha, KS | Category: Tours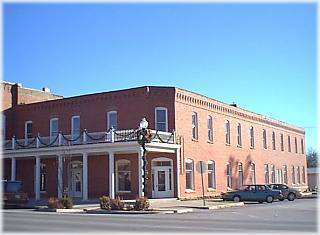 Because of its historic downtown, Neodesha was selected as a Kansas Main Street City in 1993. The occidental Hotel, later owned by Carrie Brown, was then renamed the Brown Hotel. The wooden hotel was destroyed by fire in 1895. Carrie rebuilt this fine brick hotel in 1896 and added the verandah in 19
Historic Main Street Tour
Lakes in Little Ozarks
La Cygne Lake
Region : Little Ozarks, KS

2,600 acres Maximum Depth: 40 feet Normal Lake Level: 841 msl La Cygne lake has 2,600 surface acres of water. It is a power plant lake and freezing completely over is rare. Typically there is open water throughout the year.
La Cygne Lake