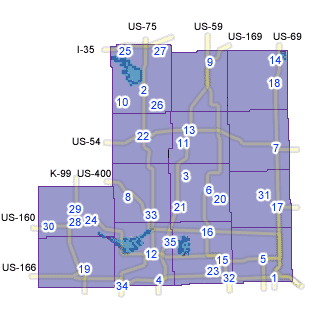 Spring bursts forth in Southeast Kansas as the trees and meadows come alive. The shades of green, frame the first flowers of the season in their yellow, red, purple and brilliant whites. Community festivals across the region celebrate this new birth recognizing cherry blossoms, blues, redbuds and drama.

It's also time to get out your pole and head to the water for some good old fishin'. You'll come away feeling relaxed and refreshed after a weekend surrounded by still clear water and fresh air.

Explore historic buildings, bridges and museums as you make your way through this unique region with a new discovery just around the bend.
Popular Attractions in Little Ozarks
Caney Notables
Caney, KS | Category: Notables
The community was home to several notable people.
Col. S. M. Porter
was an early-day pioneer who become one of southeast Kansas' and northeast Oklahoma's foremost industrialists. He was responsible for bringing the railroads to the Caney area and for creating industrial development.
Caney Notables
Lakes in Little Ozarks
Big Hill Lake
Region : Little Ozarks, KS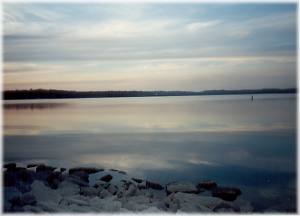 Come and visit one of the clearest lakes in Kansas. Big Hill Lake is considered a trophy fishing lake and is well known by many fisherman. Visitors wanting to come and enjoy any water activities, this is the place to go!
Big Hill Lake