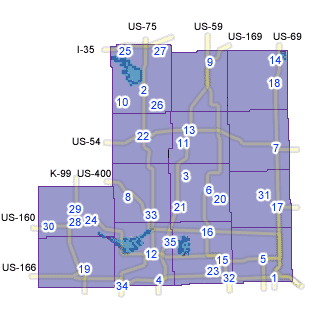 Spring bursts forth in Southeast Kansas as the trees and meadows come alive. The shades of green, frame the first flowers of the season in their yellow, red, purple and brilliant whites. Community festivals across the region celebrate this new birth recognizing cherry blossoms, blues, redbuds and drama.

It's also time to get out your pole and head to the water for some good old fishin'. You'll come away feeling relaxed and refreshed after a weekend surrounded by still clear water and fresh air.

Explore historic buildings, bridges and museums as you make your way through this unique region with a new discovery just around the bend.
Popular Attractions in Little Ozarks
Black Dog Trail Marker
Baxter Springs, KS | Category: Historical Markers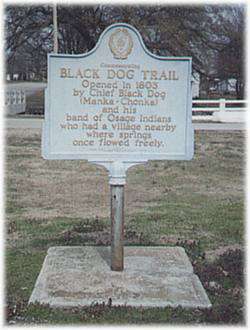 Located on the grounds of the Historical Museum, the marker commemorates the Black Dog Trail opened in 1803 by Chief Black Dog ( Manka - Chonka) and his band of Osage Indians who had a village nearby where springs once flowed freely.
Black Dog Trail Marker
Lakes in Little Ozarks
Toronto Lake
Region : Little Ozarks, KS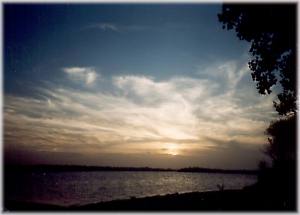 Toronto Lake is located in the picturesque Flint Hills region of southern Kansas. Upon arrival at the lake, visitors will be impressed with the dam structure itself. The 2,800
Toronto Lake