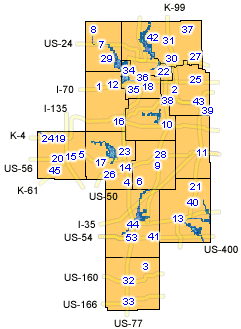 The Flint Hills is a place where you can still wander and explore magnificent grassland prairies, unchanged since the days of the Santa Fe Trail. Where the sky bends to meet the earth, and summer breezes blow across a sea of tallgrass and prairie wildflowers. Leave the 20th century behind and hop on an authentic Conestoga wagon for a western adventure you won't soon forget. Take the scenic route in search of historic forts and presidential treasures. Stop along the way to sample young vintages at a Kansas winery. And, if the spirit moves you, raise your arms, free your feet and dance across the open prairie. It's a place where the West is still wild. Where less is definitely more. So saddle up and hit the trail.

Popular Attractions in Flint Hills Country
Fairgrounds City Park
Council Grove, KS | Category: Parks
Baseball fields and batting cages are available for the really active, but if a day of leisure and relaxation are in order, the swimming pool will cool you off on a hot day. You can picnic or barbecue at the Rotary Shelter House or under the giant oak trees near the playground and sand pile.
Fairgrounds City Park
Lakes in Flint Hills Country
Marion Lake
Region : Flint Hills Country, KS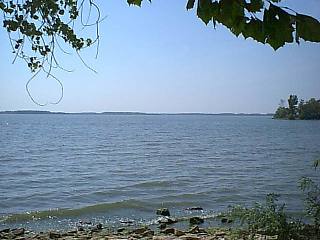 According to power index, Marion Reservoir ranks No. 1
Marion Lake