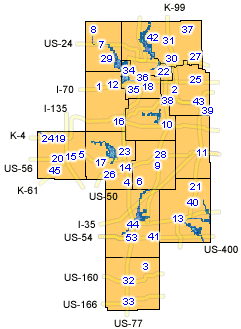 The Flint Hills is a place where you can still wander and explore magnificent grassland prairies, unchanged since the days of the Santa Fe Trail. Where the sky bends to meet the earth, and summer breezes blow across a sea of tallgrass and prairie wildflowers. Leave the 20th century behind and hop on an authentic Conestoga wagon for a western adventure you won't soon forget. Take the scenic route in search of historic forts and presidential treasures. Stop along the way to sample young vintages at a Kansas winery. And, if the spirit moves you, raise your arms, free your feet and dance across the open prairie. It's a place where the West is still wild. Where less is definitely more. So saddle up and hit the trail.

Popular Attractions in Flint Hills Country
WPA Mural
Eureka, KS | Category: Arts
Thanks to the efforts of the Smithsonian Institute our Post Office Lobby provides an opportunity to view one of the remaining depression era murals commissioned by the WPA. The 1938 mural entitled, "Cattle Roundup" was painted by Vance H, Kirkland who went on to national prominence.
WPA Mural
Lakes in Flint Hills Country
Tuttle Creek Lake
Region : Flint Hills Country, KS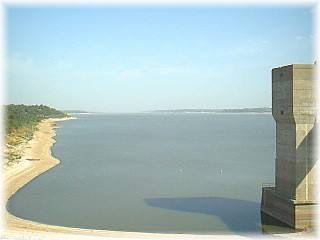 The state's second largest lake, Tuttle Creek Lake is just five miles north of Manhattan. The dam and reservoir are on the western edge of the tallgrass prairie. The area offers a large expanse of inland water with 104 miles of irregular, wooded shoreline. The surrounding 12,000
Tuttle Creek Lake