Please help promote Kiamichi Country Travel :
Kiamichi Country, Oklahoma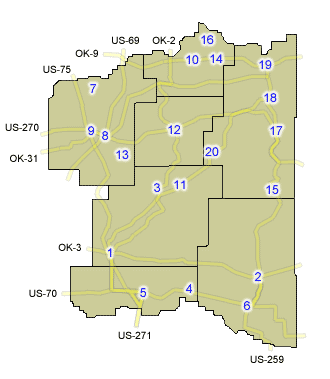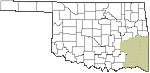 Tuskahoma, Bokchito, Kiamichi, Little River and Moon. Even the map reads like poetry in Southern Oklahoma, a timeless world where the gentle Ouachita mountains are shaded blue and rivers run wild. The name Ouachita comes from the Choctaw words Owa chito which means "big hunt" -- a tribute to the abundance of wildlife that still holds true. Deer, owls, raccoons, bobcats, red and gray fox and a hundred species of birds still flourish in the pristine wilderness; flying squirrels skitter along the treetops and black bears lumber out in spring to sun themselves on rocks. When the federal government relocated the Choctaw tribe to Indian Territory in the 1830s, Chief Pushmataha declared: "We have acquired from the U.S. here the best remaining territory west of the Mississippi." The natural barriers of the Winding Stair Mountains, the southern Kiamichis, the Jack Fork and San Bois Mountains created a remote world in southeastern Oklahoma, green and deep as the inside of an emerald. Moss beards the cypress trees that grow on the banks of the Mountain Fork River in Beavers Bend Resort Park and pine needles carpet the forest floor.
Popular Attractions in Kiamichi Country
Lake John Wells
Stigler, OK | Category: Recreation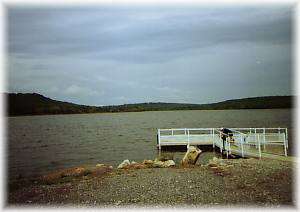 Lake John Wells is popular for fishing, boating, swimming, skiing, and camping, and a specialty location for boat drag racing! The 200 acre lake is a top touring location each summer for several classes of drag boats. Race times can be acquired by contacting the Stigler Chamber of Commerce.
Lake John Wells
Lakes in Kiamichi Country
Hugo Lake
Region : Kiamichi Country, OK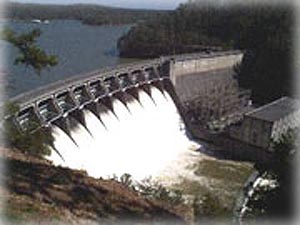 Hugo Lake dam is located on the Kiamichi River 18 river miles upstream from its confluence with the Red River. Skiers and speedboat enthusiasts can enjoy some 8,000
Hugo Lake