category : Historic Courthouses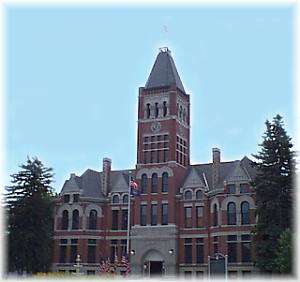 Completed in 1894, the Fillmore County Courthouse is a simplified version of the Richardson Romanesque style. The courthouse was designed by architect George E. McDonald and was modeled after the Gage County Courthouse in Beatrice. Listed on the National Register of Historic Places, the two-story brick building has a prominent three-story tower with a community clock installed by jeweler, W.P. McCall in 1909.
From the combined efforts of the county board and private citizens who call themselves "Friends of the Courthouse," a 2 million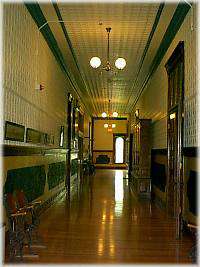 dollar renovation project has be ongoing since 1977 to update water, electrical and telephone lines, new heating and sprinkler systems, repairing the clock tower, replacing window, and numerous restoration projects along the entryways. As a result of the combined efforts of the people, the grand courthouse will serve the community in an efficient manner for another hundred years.
Visitors who approach the Fillmore County seat of government from north Ninth Street, tour the grounds where was veterans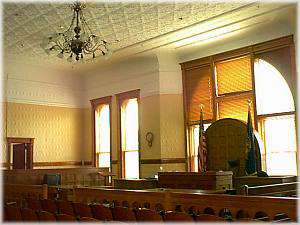 played croquet, study portraits of former county officials on its walls and absorb the atmosphere of its second floor courtroom, realize that the courthouse is not just a building, but a living museum. Its patrons are people who revere the past enough to preserve it for the education and appreciation of future generations.

Address: Ninth and G Street

Come visit us in Geneva, Nebraska