Guthrie, Oklahoma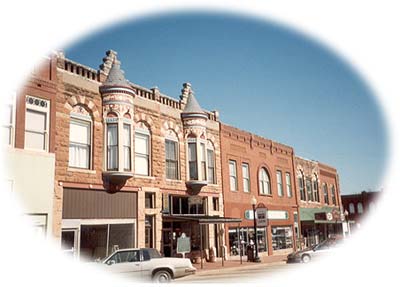 The first Capital of Oklahoma is a National Historic Landmark combining the Spirit of Oklahoma Territory with charm and ambience rivaling the finest vacation destinations in America. Our history is rich with tales of times gone by ... tales of ranchers and railroads, of politics and patriots ... of the Land Run of 1889 when the vast prairie became the Oklahoma Territory and overnight, the City of Guthrie was born. During the next six hours, about 10,000 people settled in what became the capital of the new Territory of Oklahoma ... Guthrie. Born from prairie grass in the morning to one of the nation's largest cities west of the Mississippi River in only six hours, Guthrie was truly a Magic City.
By 1907, when Guthrie became the capital of the new state of Oklahoma, it looked much as though it had been lifted out of a more established state on the east coast. But without the protective arm of the federal government and now cast into a hostile political climate, she fought and lost her battle to retain the capital only three short years later. In the middle of the night, on June 11, 1910, the state seal was moved to Oklahoma City, and along with it, Guthrie's entire economic base. She soon slipped into an economic sleep lasting seventy years.
But Guthrie had been constructed for perpetuity in a manner befitting a capital city. Today, through careful restoration, a rich architectural legacy has been preserved in all its grandeur. Guthrie's magic has returned! It is now the largest Historic District in the United States. The Historic District contains 2,169 buildings, 1,400 acres and 400 city blocks.
We have preserved the legacy of these pioneers in our architecture and our antique brick walkways. Enjoy your stay in one of our luxurious B&Bs or Inns. Our nineteenth century architecture, unique museums and delightful shops, galleries, and eateries await you. It is with pride and an abiding love of our history that we welcome you!